Shoe Buying Tips -
A Helpful Guide to Finding
Your "Sole" Mate

This page will offer you a variety of shoe buying tips once you're ready to shop for new athletic shoes. 
If you need more information about how to choose the right shoes or you're interested in specific shoe brands or shoes for a particular sport, make sure to check out those pages of this website.
Tips to Consider Before You Buy

To get the best use out of your shoes, don't use the same shoes for a variety of activities.  If you concentrate a lot on one sport, such as running or tennis, have a separate shoe that you wear just for that.
Athletic shoes should be replaced after 350 to 400 miles of use.  But you can usually tell by the way they look and feel.  If the soles wear out, the shoes feel less comfortable, if they're uneven when you place them on a flat surface, or they offer less cushion and support, then they likely need to be replaced.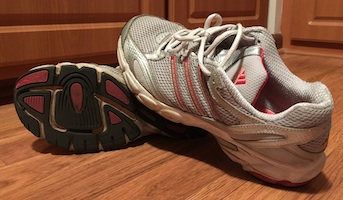 It can help to bring your worn out athletic shoes to a specialty shoe store when you are looking for a new pair.  Store staff can look at the wear patterns on your old shoes to better understand how your foot moves when you actively use the shoes.  Then they can recommend the best type of new shoe for your needs.
Make sure you consider how you use your athletic shoes when you're buying them, and be honest with yourself and staff members that help you.  If you run a few miles a week, your needs will be a little different from the needs of a marathon runner. 
Shoe Buying Tips to Remember at the Store

If you have any medical problems or issues, be sure to mention this at the store when you are buying athletic shoes.  If you have trouble with your heels, knees, back, or hips, some shoe features may be more helpful than others.
For instance, shoes with extra shock absorbing elements are good for people who get heel pain, but not recommended for people who twist their ankles easily because the cushioning shoes are usually designed with less traction.
Another great shoe buying tip is to take your time trying on shoes.  Don't rush and buy the first pair you try on just because it feels okay.  Try on several and compare.
Don't limit yourself to one brand of shoes.  Just because you have always worn a specific brand, that doesn't mean that another brand won't fit you better and actually work better for you.  Try on several brands and keep your options open.
Tips for getting the Right Fit

You should always try on shoes later in the day since your feet tend to swell throughout the day.  They also expand when you exercise, so you don't want to try shoes on first thing in the morning without going through a typical day first. 
Consider which socks you will be wearing with the shoes and make sure those are the type you have on when trying on the shoes.
The shoe should fit snugly without being too tight anywhere.  You should be able to wiggle all your toes inside the shoe when you have it on.  Remember the shoe "rule of thumb."  For the correct shoe length, you should be able to fit your thumb between the tip of your longest toe and the end of the shoe.
If possible, try potential new shoes on and walk or jog around a bit in them.  If they don't feel totally comfortable, then they are not the right fit for you.  Things will not change when you take them home, and even "breaking them in" won't make them feel better if they don't feel right on the first try. 
Make sure there are no uncomfortable seams or rough spots inside the shoe that rub against your feet.
What If You Need Wide or Narrow Shoes?

A lot of women don't fall into the so-called "average" shoe width category.  If you are looking for wide or narrow shoes, be sure to visit this page for more information.
Common Shoe Buying Mistakes

If you're in the market for new shoes, try to avoid these common mistakes that people make when buying:
Buying for looks or fashion – fit and feel are more important!

Buying shoes that are too small or tight

Shopping at the wrong time of day

Assuming you know your

shoe size
Also consider if the is price right.  A lower cost shoe may not last as long or offer as much stability and flexibility as a more costly one.  But be aware that a shoe may only cost more because it's a popular fashion style or a celebrity endorses it.  But that won't make it any better for your feet.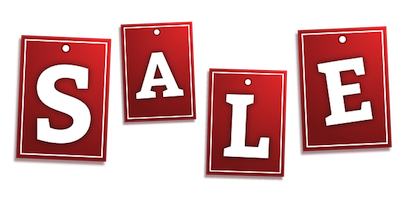 It's important to find out if you can return the shoes if you buy them and change your mind.  If the retailer doesn't have a return policy, you may want to find one that does just in case you decide the shoe isn't right for you after all.
How to Get Discount Athletic Shoes

Let's face it…good quality athletic shoes can be rather expensive.  But there are several strategies for finding discount athletic shoes.  Click here to read about these strategies.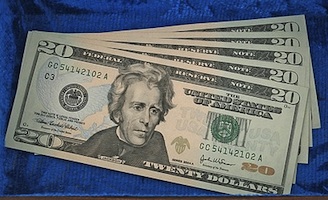 What It's Like to Shop at Athletic Shoe Stores
In a series of articles, I am sharing my athletic shoe shopping experiences with you.  Hopefully these stories will give you some things to consider during your own shopping endeavors.  Click on the links below to read more:
Independent, Specialty Athletic Shoe Store

Do you have any other shoe buying tips?  Feel free to share them by leaving me a comment in the Contact Us section at the bottom of this page.  I will be happy to add your tips to my website!