Is Anyone Really Surprised That "Athleisure" is a Thing?
Even if you've never heard the term "athleisure" before, it's pretty likely that you can figure out what it means. 
"Athleisure" is exactly what it sounds like – a mash-up of athletics and leisure.  The term describes both shoes and clothing, but since this is a website devoted to athletic shoes, we will stick with that portion of the definition.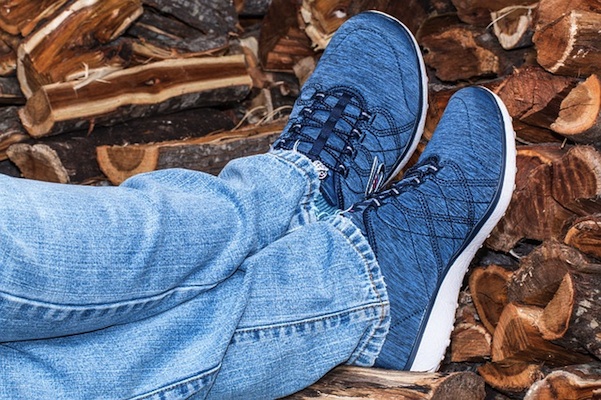 Athletic shoes are such a huge business not only because more and more people are working out and playing sports, but also because people are wearing athletic shoes for leisure and casual activities.
Take a look at the people dropping kids off at school, shopping at your local store, and even going out to dinner or a movie.  Most are wearing athletic shoes or athletic-inspired shoe styles.  With our lives being as busy as they are, and with everyone wanting to be comfortable while we do all our "running around," this athletic shoe trend is not likely to go away anytime soon.
How Shoe Companies Are Responding to the
Athleisure Trend
We've established that people like to wear athletic shoes for activities other than actual athletics.  They want to look healthy and feel comfortable, and they want to be able to go from the gym to an evening out with friends without having to change their shoes in between.
So if people wear special shoes for running, and other special shoes for tennis, or soccer, or basketball, do they wear special shoes for athleisure? 
In other words, are there shoes made especially for athleisure rather than for performance?
The answer is yes, shoe companies seem to have noticed the athleisure trend and have been creating shoes in response to that trend.
According to The NPD Group's recent Footwear Insights report, performance footwear is struggling while "sport lifestyle" shoes are the current market focus.
"Athletics-inspired, nonperformance footwear has driven most of the growth in the sport leisure category," said Matt Powell, senior industry adviser for sports at The NPD Group.  "Athleisure has taken over the athletic footwear market, and I do not expect the performance categories to improve anytime soon."

A quick online search for women's athleisure shoes gives you over 3 million results, from established performance brands like Nike, Converse, Adidas, and New Balance, to lesser known brands like Ryka and Propet, to brands I've never heard of like BZees and Earth Brands.  It seems most athletic shoe brands are trying to put their own stamp on the trend, and some brands that never featured athletic styles are even entering the market. 
But what all these shoes have in common is their casual styles, soft and comfortable materials, flexible outsoles, and breathable linings.  Many of them have some kind of memory foam cushioning, and some advertise that they go from dress up to dress down.  They call themselves "fashionable comfort" or "athletically inspired" shoes meant for more casual, lifestyle use.
Is it Safe to Wear Athleisure Shoes for
Performance Athletics?
According to Defined Term (a dictionary of legal, industry-specific, and uncommon terms), athleisure shoes are "athletic-inspired, trendy footwear meant for casual, urban wear."  On the other hand, athletic shoes are defined as "footwear meant for performance of a specific sport" such as basketball, golf, tennis, etc.
Although athleisure shoes are comfortable, they often don't offer the proper support or protect your feet from the demands and stresses created by participating in different sports.
Shoes designed for specific sports protect your feet and aid in performance.  There are differences in design and variations in material and weight in shoes that are made for different sports.  These differences have been developed to protect the areas of the feet that encounter the most stress in a particular athletic activity, providing the most comfort and protection from injury.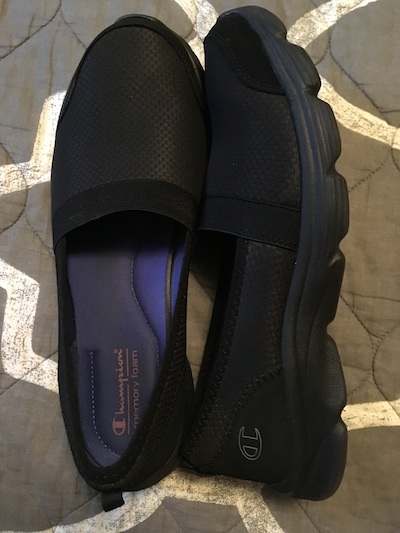 So if you are a serious runner or walker, don't expect an athleisure shoe to get your feet through your regular strenuous workouts.  But if you just want to be comfortable while you're on your feet for awhile or out on the town, athleisure shoes would probably be an acceptable choice.
For more details about specific shoes for different sports and the features you should look for in each type of athletic shoe, see my pages about Running Shoes and Other Sports Shoes. 
Should You Join the Athleisure Trend?
A lot of musicians, entertainers, and reality TV stars are sporting athleisure shoes, even wearing them with dresses and formalwear at awards ceremonies.  This surely has fueled the market and has added to the popularity of the trend.
I have to admit that I've purchased a pair of athleisure shoes myself, but not because I want to be trendy.  When I heard about Allbirds being described as the world's most comfortable shoes, I couldn't resist checking them out to see if it was true.  You can read my review of the Allbirds Tree Runners here.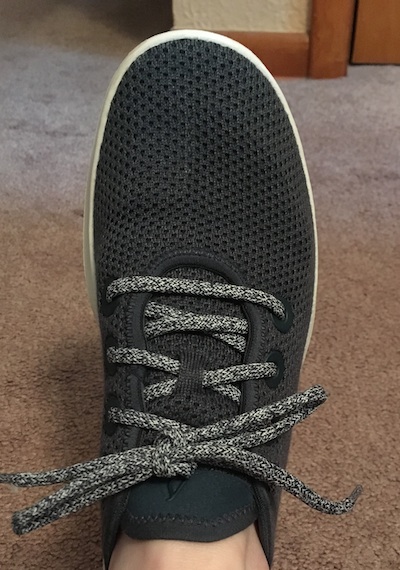 I won't give away my entire review, but I will say that my Allbirds ARE very comfortable.  However, I don't think they have quite enough cushioning to protect my feet if I actually wore them for serious running.
That being said, I certainly enjoy wearing them as a comfortable, casual choice when I'm going to be on my feet for awhile.  And that's exactly what an athleisure shoe is for.
So I for one am not surprised at all that athleisure has become such a big thing.  While the movement may be influenced by the famous or the infamous, I think what it really comes down to is the desire we all have to be comfortable as we go about our daily activities.  Not to mention most of us can be pretty lazy, and if we can get away with wearing the same casual shoes for a variety of functions, then who wouldn't love this trend?