What Athletic Shoe Trends Are We Seeing?

In the history of athletic shoes, new developments have never come so quickly as they have in the last few years.  And there's no slow-down in sight!
Many of these trends saw their beginnings over the last year and will continue their momentum.  Others are just in the works and may take several more years to fully develop. 
In this article, I will give you a quick overview of each athletic shoe trend I'm seeing.  And in several articles in the near future, I will go into greater detail about the ones that need closer examination.  So keep an eye out for what's to come!
"Athleisure"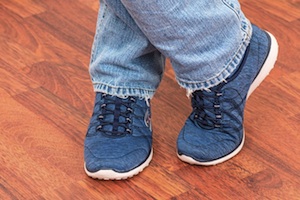 "Athleisure" is exactly what it sounds like – a mash-up of athletics and leisure.  Athletic shoes are such a huge business not only because more and more people are working out and playing sports, but also because people are wearing athletic shoes for leisure and casual activities.
Take a look at the people dropping kids off at school or shopping at your local store.  Most are wearing athletic shoes.  With our lives being as busy as they are, and with everyone wanting to be comfortable while we do all our "running around," this athletic shoe trend is not likely to go away anytime soon.
Resurrecting the Classics

Classic Adidas Stan Smith sneakers
The Adidas Stan Smith sneaker first came out in the 1960s.  It wasn't actually named for Stan Smith until the 1970s.  And in case you didn't know, Stan Smith was a highly ranked professional tennis player who endorsed and wore the shoe when he played.
Lately this shoe has been making quite a comeback, with many celebrities wearing it and designing their own versions in partnership with Adidas.  It's now available in more colors and materials than the original, but people seem to like the simple style and design.
Resurrecting this and other classic, old-school sneakers, is a recent and ongoing athletic shoe trend.  Other retro brands in demand lately include Asics Tiger, Converse Chuck Taylor All Star, Puma, Reebok, and Vans.  And it's especially popular to wear these shoes leisurely or fashionably, not just for working out.
Colors and Prints

I remember my first pair of Nikes.  The shoe was only available in white with a light blue swoosh.  But now you can find athletic shoes in practically any color, and in seemingly endless combinations of colors.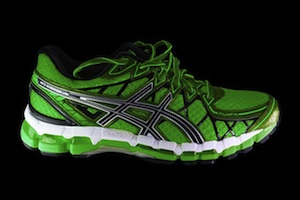 Bright colors are a trend in athletic shoes.
This is a trend that won't be going away anytime soon.  We will continue to see major pops of color, including shades of pink, green, yellow, and neon colors.  Also gaining momentum are floral prints, Aztec prints, and a variety of other prints available on our athletic shoes.
New Shoe Materials

Another thing I remember about my first pair of Nikes – in fact, my first three pairs at least – is that they were all made of canvas.  Athletic shoes have certainly evolved, and over the years we've seen leathers, plastics, and vinyls.
Lately, manufacturers are making athletic shoes of knit materials for increased breathability and comfort.  These shoes offer a lightweight, sock-like feel and even give you the sensation of a custom fit. 
The other big trend in shoe materials is polyurethane for its durability and cushioning, especially in running shoes.  The most prominent example of this is the widely popular Adidas Boost line that incorporates a material called expanded thermoplastic polyurethane or E-TPU.
More Shoe Technology

With technology playing such a large role in our daily lives – think smart phones, virtual assistants, and self-driving vehicles – it only makes sense that technology will become more prominent in our athletic shoes.
Here are some of the technological advances making their way to the athletic shoe world.  I will be doing follow-up articles for more details about several of these in the near future.

Built-in fitness tracking and stride mapping

Self-tying shoes

3D printed midsoles for more custom fitting and quicker shoe production

3D scanning for more precise shoe sizing

In-store shoe customization

Augmented reality shoe try-ons

Color-changing shoes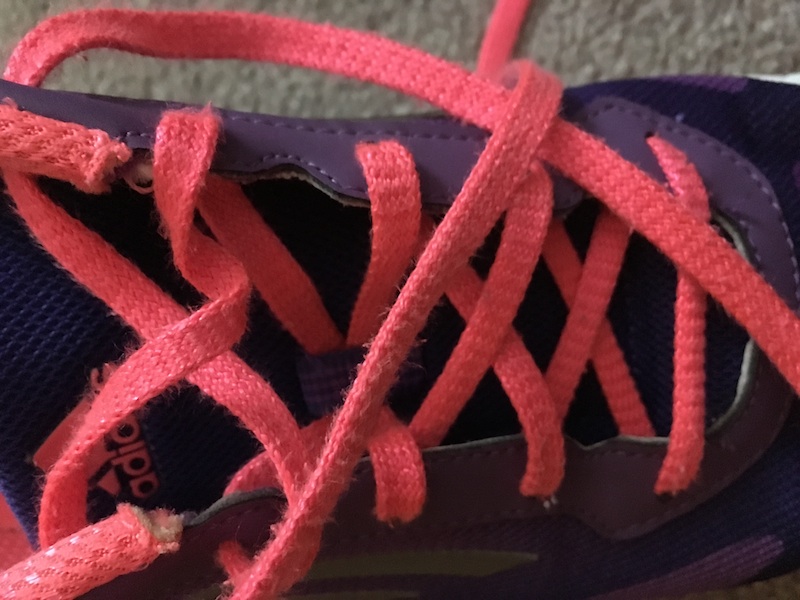 Robotic Shoe Factories

Not only will technology improve shoes themselves, but technological advances in shoe factories will allow for faster and more efficient shoe production.  Some of the hands-on functions may soon be taken over by machines, allowing for mass manufacturing at a reduced cost.
Recycled / Eco-friendly Shoes

You may not realize it, but most of our athletic shoes are made of recyclable materials such as natural and synthetic rubbers, leather, foam, cotton, plastic, and mesh.  Many of these materials can be used again in new shoes. 
Nike's Reuse-A-Shoe program has been going on since the early 1990s.  The program collects worn out athletic shoes to be recycled so they don't end up in landfills.  The recycled material is turned into a product called Nike Grind that is then used to create tennis and basketball courts, tracks, fields, playgrounds, and new equipment, apparel, and footwear.  More than 1.5 million pairs of shoes are collected and recycled through this program each year. 
Water bottles may be used in making eco-friendly athletic shoes.
But a newer development is athletic shoes that are made from other recycled materials, not just from old shoes.  Some of these materials include water bottles, ocean waste, reclaimed wood, cork, and recycled cotton.
Related: Eco-friendly Athletic Shoes

Direct Influence of the People

The power of social media has created some major opportunities for everyday folks like you and me.  When we post our opinions or photos, there's a greater chance than ever before that we can be heard and that our ideas can spread beyond just our families and friends.
People are beginning to have more direct influence on shoe design and development due to Internet and social media access.  Consumers are more informed, and thus more empowered to influence the availability of products.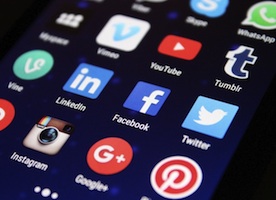 According to Matt Priest, president and CEO of the Footwear Distributors & Retailers of America (FDRA), "Gone are the days where footwear shoppers were supplied mass produced goods, limited in variation and availability, to a world where consumers have access to a never-ending array of inventory, pricing options, and are ultimately evolving into the designers themselves.
"These astute shoe shoppers can instantly browse across multiple sites, consistently track what their friends or influencers are wearing, directly engage with retailers and brands, and convey product demands in real-time.  This is grassroots retailing at its finest and there is no turning back."
What Athletic Shoe Trends Are You Seeing?

So that's a rundown of some of the athletic shoe trends that we've been seeing lately.  It will be interesting to look back to see which of these trends really take off and which ones don't amount to anything. 
As always, please send me a comment or suggestion through the form at the bottom of this page if you have any ideas to add or questions to ask.