Great Athletic Shoe Gift Ideas
for the Shoe Lover in Your Life

Here are some fun gift ideas for women who are enthusiastic about athletic shoes.  For women who are active, who like fitness and working out, who are busy "running around" each day and want to be comfortable doing it, for those who come to this website looking for information about finding the right athletic shoes.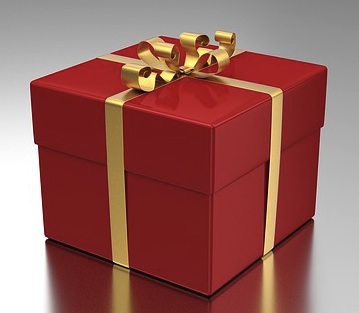 So if you are one of these women, feel free to share this list of gift ideas (if you like it) to give your family and friends some ideas.  And if you're shopping for one of these women, I hope this helps you find the perfect gift for her!
As always, let me know if you think of anything to add to this list of gift ideas.  Simply send me a message through the contact form at the bottom of this page. 
Ugly Sweater Shoes

If you're a fan of the ugly Christmas sweater, you can now wear ugly Christmas athletic shoes, thanks to Nike and Brooks.  First released in 2013, the Nikes are now available in more sizes and colors.  The pattern features snowmen, presents, gingerbread men, snowflakes, and more.  The Brooks Ugly Sweater Levitate 2 features a glitter outsole, velvet touches, and red and white striped laces. 

Reflective Running Gear
Does your gift recipient like to walk or run at night or in the early morning hours?  Then reflective clothing or running shoe lights are thoughtful gift ideas.  Check Amazon or sporting goods stores for clothing and other reflective gear, and check out this great example of shoe lights.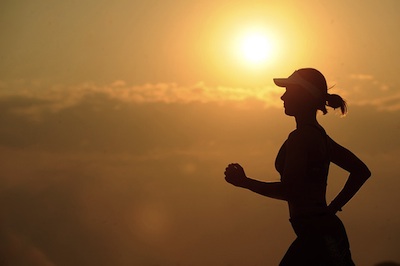 Socks, But Not Just Any Socks
Sure, socks obviously go well with athletic shoes, so the active woman or sneaker fan can always use more socks.  And you can easily find nice, quality athletic socks that she would appreciate.  But why get her the same old socks that everyone else has?

She'd probably enjoy socks or slippers that are designed to look like athletic shoes.  That way she looks like she's being active even when she's relaxing.  Check these out from Bits and Pieces or KBell.
Or maybe she'd like some fun and unique socks featuring a photo of her favorite pet or family member!  Divvy Up Socks can custom design a cozy gift, and for each pair purchased, the company donates another pair to someone in need.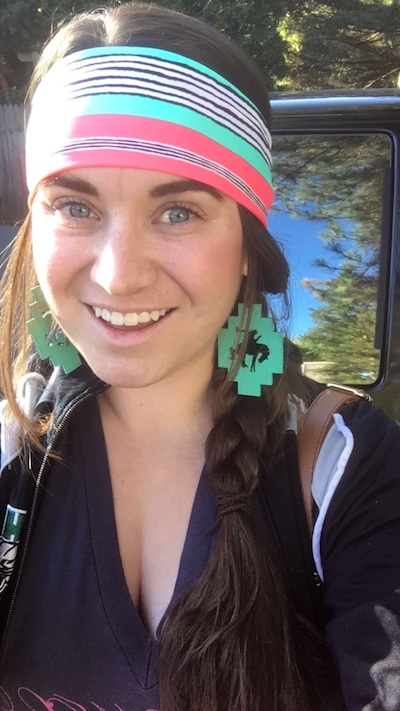 Not Your Ponys headband
Hair and Head Bands
You know she doesn't want to wear her hair down to work out or run errands, so how about some hair bands or head bands?  There are basic styles that you can find at department stores or sporting goods stores, but if you want to put a little more thought or effort into it, you can try something more unique.  Go for something colorful and handmade, like Not Your Ponys, and you'll also be helping a small business.  For cold weather, you can even find head bands or knit hats that include an opening for your ponytail.  A variety of styles are available on Amazon and at Walmart.
Shoelaces
Athletic shoes come in so many styles and colors.  But have you ever given much thought to the laces?  Not only are they important to the comfort and function of your shoes, but they can also be an opportunity to express your personality.
Bright and colorful shoelaces can make good Christmas gifts.  Look for something in her favorite color or to complement the colors of her current athletic shoes.  You can easily find them on Amazon or at stores like Target and Walmart.
If she likes to slip her shoes on and off without tying or untying them, consider elastic no-tie laces or Hickies, which are a flexible rubber lace alternative.  They even come in holiday designs and styles with Swarovski crystals!
For an eco-friendly choice, Allbirds, which bills itself as the World's Most Comfortable Shoe, also sells laces that are made from recycled plastic water bottles.  One recycled bottle equals one set of laces.
Athletic-Themed Books

A good book is always a good gift idea.  Perhaps one about the sport your recipient is interested in (running, walking, soccer, biking, aerobics, etc.), an athlete she admires, or something to inspire her athletic activity.  You can even find books about athletic shoe history and sneaker culture.  Here are some examples.  Others can be found through Google or Amazon searches.
Gym Bag

If you like to work out or play a particular sport, it's good to have a gym bag or backpack to carry your athletic shoes and other gear.  All the regular shoe brands carry nice gym bags for women, including Nike, Adidas, and Under Armour.  But you may want to opt for something with a little more style, like a Vera Bradley, or unique and fun, like Scout.
There are many styles and designs to choose from, including basic duffle bags, totes that can go from gym to work to an evening with friends, and easy-to-carry backpacks.  But whichever you choose, be certain the bag has a separate compartment for shoes or other sweaty gear so the clean and dirty items don't mix together.
Water Bottle
For anyone who is into sports, fitness, or just being on the go, it's important to stay hydrated.  So why not give her a reusable water bottle?  They come in a huge range of prices and styles, so you should be able to find one in any price range or theme.  Basic designs are available at most department stores or sporting goods stores, and of course on Amazon.  You can also get custom versions that allow you to pick your own colors, logos, names, and even photographs to show how well you know the lady you are buying for!  Be aware that some websites require you to buy custom designs in bulk, so look for one that you can personalize and buy just one if that's all you need.  Snapfish is a good example.
Reusable water bottles
Phone Case

We all want a phone case that reflects our personality or incorporates our favorite things.  Why not get a phone case with an athletic shoe theme?  Many of the major shoe brands have phone cases with their logos, including Nike, Adidas, Reebok, Puma, and Under Armour.  Redbubble.com also has some unique designs created by independent artists.  Amazon even has several options that look like the bottom of a sneaker, as well as other sneaker-themed designs.  If she's into a specific sport, there are a variety of phone cases for those too.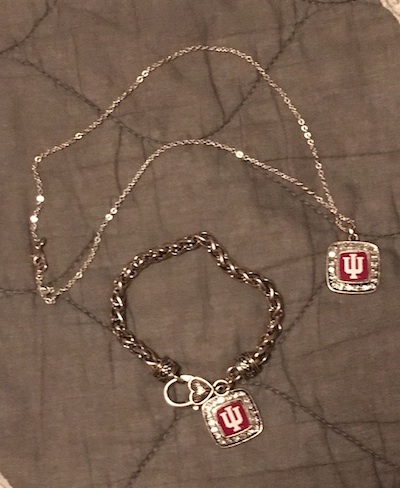 Sports themed jewelry from Charming Collectibles
Key Chains, Flash Drives, and Jewelry

Did you know you can buy a flash drive that looks like an athletic shoe or a roller skate?  Or a keychain that looks like a running shoe?  These are inexpensive items that would make great stocking stuffers. 
Etsy and Charming Collectibles are good websites to find jewelry reflecting a favorite sport or activity, and prices are very reasonable.  If you're looking to spend more money, Pandora makes a variety of sports-themed charms for their bracelets.  Or you can really win her over by going to Jared!
Sneaker Cleaning System

Someone who takes her athletic shoes seriously might be in need of a sneaker cleaning product to keep her shoes looking (and smelling!) like new.  These gifts range in price depending on what type of system you choose.  You can buy anything from a stain repellent, to a cleaning product with a brush, to an entire athletic shoe laundering system.  Here are some examples:
Sneakers to Benefit Education for Poor Children

Looking to make a difference in the world with the gift you buy?  Try these athletic shoes from Aldo.  One hundred percent of the proceeds benefit the "Give Back, Move Forward" initiative, which supports education for children in poor countries.
Hand-Painted, Custom, or Blinged Out Sneakers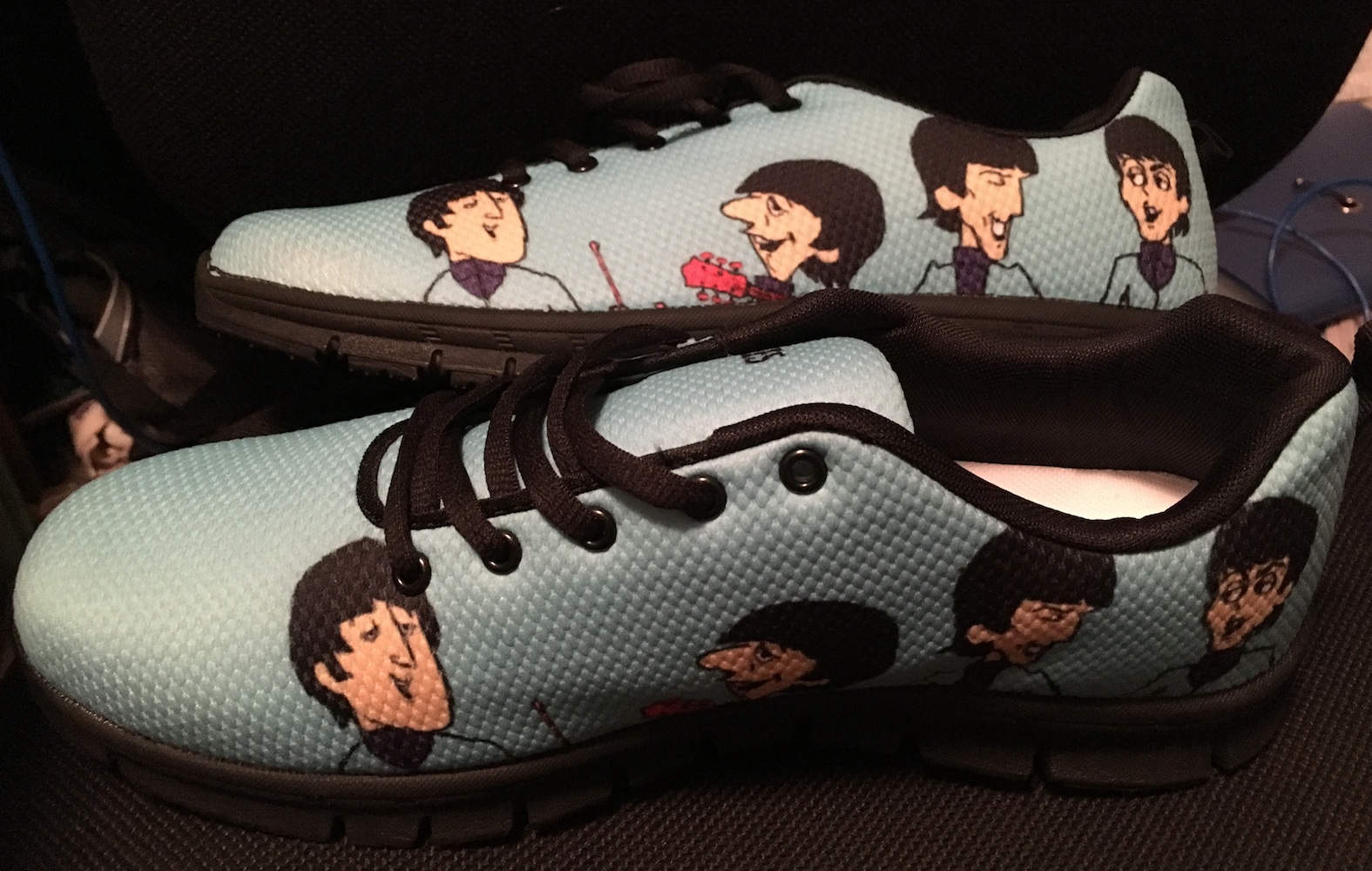 I bought these shoes for my husband for his birthday because he is a huge Beatles fan. They are also available in women's sizes!
If the gift recipient likes athletic shoes, wouldn't she enjoy a pair that shows off her personality or her favorite things?  There are some really cute and unique ones at etsy.com, including flower patterns, sports teams, Disney characters, super heroes, and patriotic designs.
Another really fun shoe is InterestPrint.  They include things like animal prints, space themes, musical instruments, and holidays. 
Or maybe she has a sparkly personality and she'd like some Glitter Kicks to match.  These include Nike and Adidas shoes with swooshes or stripes patterned with glitter and even Swarovski crystals.  They're not as expensive as you might think!
Waterproof Knit Sneakers

If your gift recipient wears her athletic shoes for outdoor workouts and activities, she may be thrilled to get these new waterproof sneakers.  The shoes, made by Vessi, feature three technologically-enhanced layers that make them moisture-wicking.  And the coolest part?  They don't allow water in, but they do allow moisture to escape so your feet can still breathe when you wear them.
Clothes That Go With Her Favorite Shoe Brand

If she likes athletic shoes for working out or just being comfortable, then you can't go wrong by getting her some clothes to go along with them.  Sweatshirts, moisture-wicking T-shirts, yoga pants, or socks are great for the gym, the evening walk, or just for getting the kids to and from school each day.  And you can really impress her by picking out the brand that matches her athletic shoes – showing that you pay attention to such details.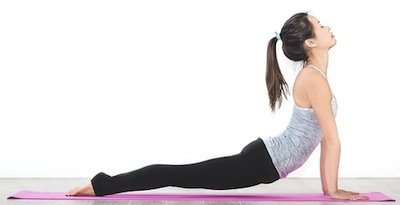 Yoga clothes and equipment are great gift ideas
Sports and Exercise Equipment or Lessons
We've already established that the person you're buying for likes athletic shoes, sports, fitness, etc., so you may want to buy her some sports or exercise equipment for her lifestyle.  Maybe a tennis racket and balls, a yoga mat, weights, exercise bands, or even something more expensive like a bike or treadmill.
Has she been wanting to take an exercise class or learn a new sport?  Get her a gift certificate for a class or a gym membership, tennis or golf lessons, and consider joining her in this new activity!
Tennis lessons could make a great gift!
Gift Certificate to a Specialty Athletic Shoe Store

You can always give a gift certificate to an athletic shoe store chain like Dick's, Champs Sports, or Finish Line.  But if you're lucky enough to have an independent specialty athletic shoe store in your town, a gift certificate for that might be better.  Smaller specialty stores tend to have more knowledgeable employees who will take more time to help customers with their individual needs.  They can analyze your gait and take specific measurements to help determine the type of shoe you need.