Athletic Shoe Features
Athletic shoe features include the sole, which is made up of the outsole, midsole, and insole; the upper; and the lacing.  Getting the proper fit depends on differences in these features.  The best athletic shoes will offer cushioning, flexibility, and stability.  Depending on what you are wearing the shoes for, lightweight and breathable materials may also be important to you.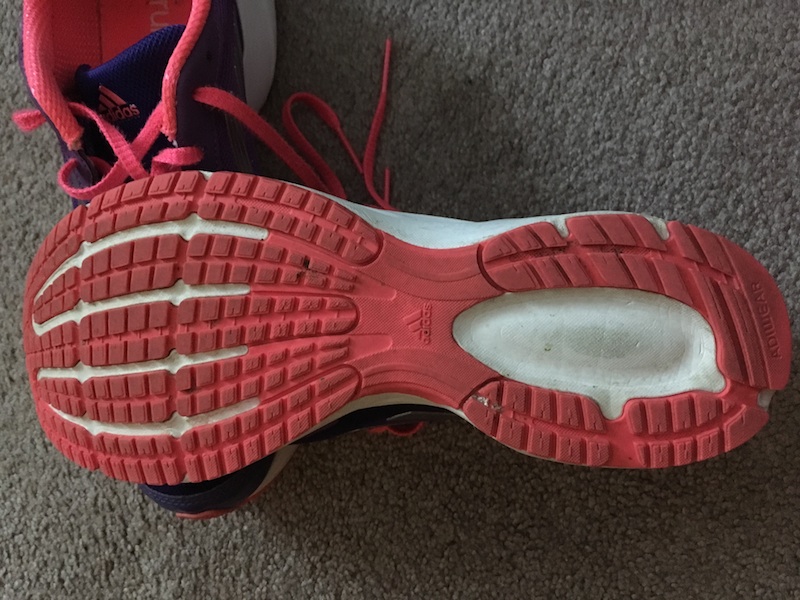 Outsole
The outsole is the bottom of the shoe that gives you traction, the part that comes into contact with the ground.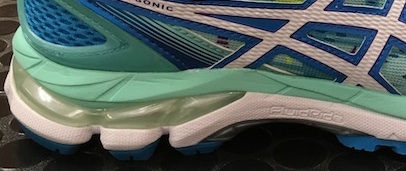 Midsole
The midsole is made of soft materials for cushioning, and this is where you'll find air, gel, or shock-absorbing foam. 
Insole
The insole is the part right beneath your foot, and it sometimes includes a built-in arch support.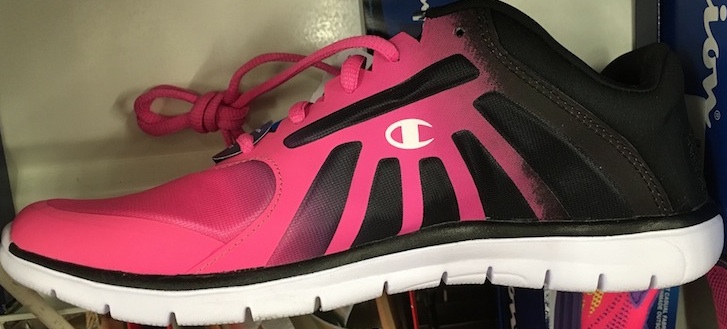 Upper
The upper is the whole body of the shoe that holds your foot from heel to toe.  You will find differences in width in both the toe and heel areas, and generally you should pick a shoe that allows you to spread your toes comfortably and that leaves about a ½ inch space between your longest toe and the front of the shoe.  The heel should support your foot without letting it slide around. 
This is also the part of the shoe that allows or prevents breathability.  If you want to keep your feet cool, choose a shoe made of mesh or another synthetic material.  But if you are using your shoes in mostly cold weather, you might want to consider leather for better protection.
Laces
Laces can be round or flat.  Though the flat ones are designed to stay tied better than the round ones, I have noticed that they can also twist easily instead of lying flat against the shoe.  It doesn't seem to affect their stability, but it doesn't look as neat that way, especially if they have a colored pattern.  There are different types of eyelets, or lacing loops.  They can be plastic, metal, or just an opening in the fabric of the shoe. 
There is more than one way to tie your sneaker laces, and the way you tie them can affect the comfort and performance of your athletic shoes.  For more about this, and for a lot more details about laces, see my article here.
10 Athletic Shoe Parts That You Probably Don't Know About, But Should
Now that we've covered some basic athletic shoe parts, you can take a look at some lesser known features in this article.
Fun Fact For Your Feet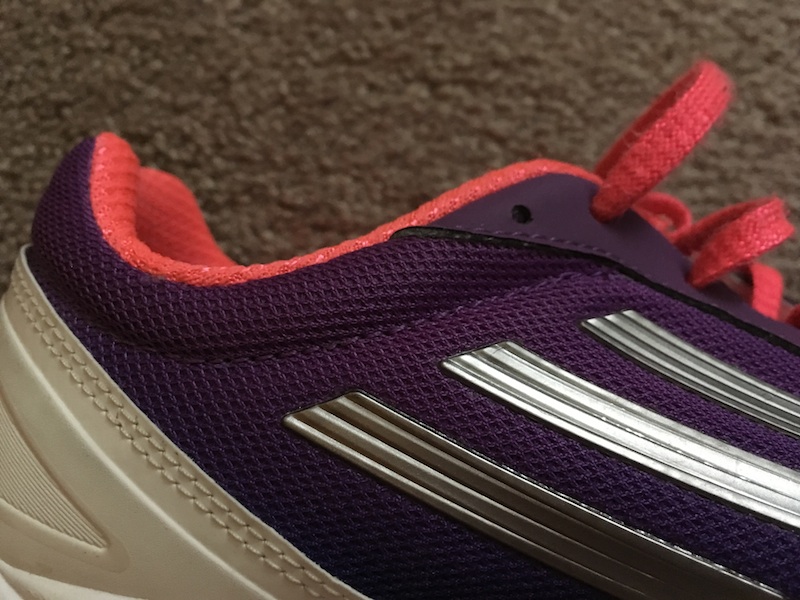 Extra lace eyelets
Do your athletic shoes have an extra set of eyelets at the very top?  They may sit at an angle compared to the rest of the line of eyelets.  Some people don't use these when lacing because they may make the laces shorter or the shoe feel too tight.
But these eyelets are designed to make the shoe fit more snugly around the ankle and help keep the laces and tongue from slipping.  So you may want to use them during workouts or whenever you want to make sure the shoes are on tightly.
Click here for advice from a physical therapist about creating a "heel lock" with this extra eyelet for more shoe stability.